Hand tufted rugs are maily produced from  India and China  which are easily recognizable.
Generally we use wool  polyester or acrylic fibres in tufted rugs, although now shaggy rugs /shaggy carpets are back in fashion polypropylene and polyester materials.
How to distinguish the hand tufted by looking ?
Hand tufted rugs' back,are a plain color cloth covering the glue which keeps the yarns stuck on the base.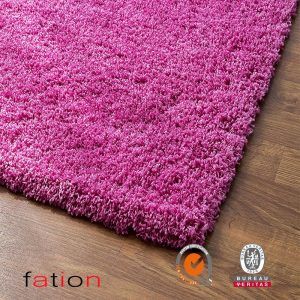 How to find the quality of the hand tufted shaggy rugs?
You could touch the yarns with your fingers, if the rug is not good quality and not using the good glue for the rugs,the threads on the carpet will be easy to drop.
The material and the glue are the key for the quality.